The diagnosis:
While a military spouse, my vision was to thrive professionally alongside my active duty servicemember. Was that possible during the turbulent times associated with Operation Enduring Freedom (OEF), and Operation Iraqi Freedom (OIF)?
Little did I know when I leaped into the Virtual Assistant world over a decade ago for a portable career as a military spouse, that my embrace of this industry to help other small business owners grow their business while continuing to do the work I love, would serve me again during the COVID-19 pandemic.
The tagline of the 26 MEU (Marine Expeditionary Unit) my husband once led is "A certain force in an uncertain world." That's how I see my network of Virtual Assistants/Virtual Experts!
The remedy:
Both have a negative economic impact on families and the economy.
The silver linings:
As a military spouse and an entrepreneur, I valued the flexibility of having a portable career given the unique challenges of frequent moves and the distinct demands on time for servicemembers and military spouses. Being self-employed while living a military lifestyle provided me the adaptability during fluid times and periods of "hurry up and wait."
Benefits of being a Virtual Assistant/Virtual Expert:
A high priority for me is the flexibility of being a Virtual Assistant affords, enabling me to work around appointments, other commitments, and family time.
This quote speaks to me relating to the work environment and the pandemic environment. The ability to adapt, morph, change are keys to resiliency.
"Flexibility is the key to stability." – John Wooden
The prognosis:
Business models are shifting, and Virtual Assistants stand ready to join forces with small business owners to boost productivity, business growth, and remain engaged in commerce.
Robyn Zimmerman: … "How has this time affected your business?"
Melissa St. Clair …"Well, fortunately, the Virtual Assistant industry overall is actually thriving at this time."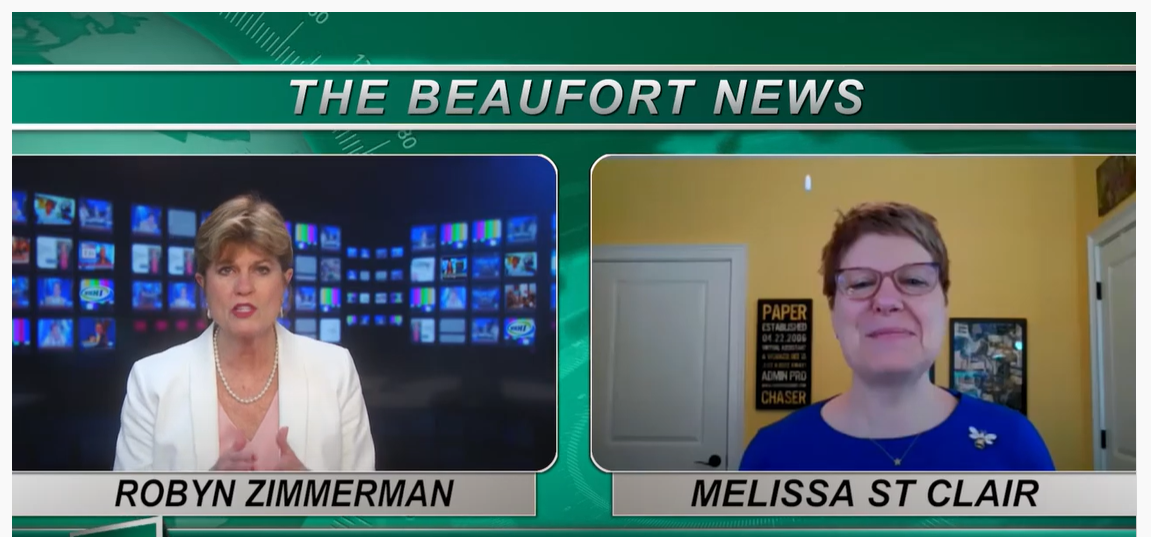 Listen to the full interview WHHI TV – The Beaufort News, Tips for Working from Home.
Becoming an entrepreneur was a way for me to address military spouse employment head-on. Continuing this journey has proved to be beneficial in times of transition and uncertainty. Is your career PCS and pandemic-proof?