Description
Template: Standard Operating Procedure Starter Pack
The goal of this Starter Pack is to help you compose procedures and capture every facet of your systems and programs to streamline operations faster! At the end of this template you will have six completed SOPs at hand to guide your business.
This Standard Operating Procedure Starter Pack was created to simplify the creation and composition of basic Standard Operating Procedures a BONUS ICE (In Case of Emergency) Standard Operating Procedure Template. The Starter Pack templates are fillable and fully customizable.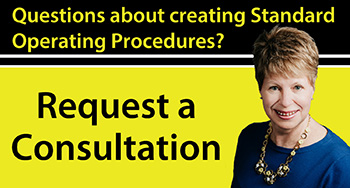 Questions about creating an Operations Manual or Standard Operating Procedures?