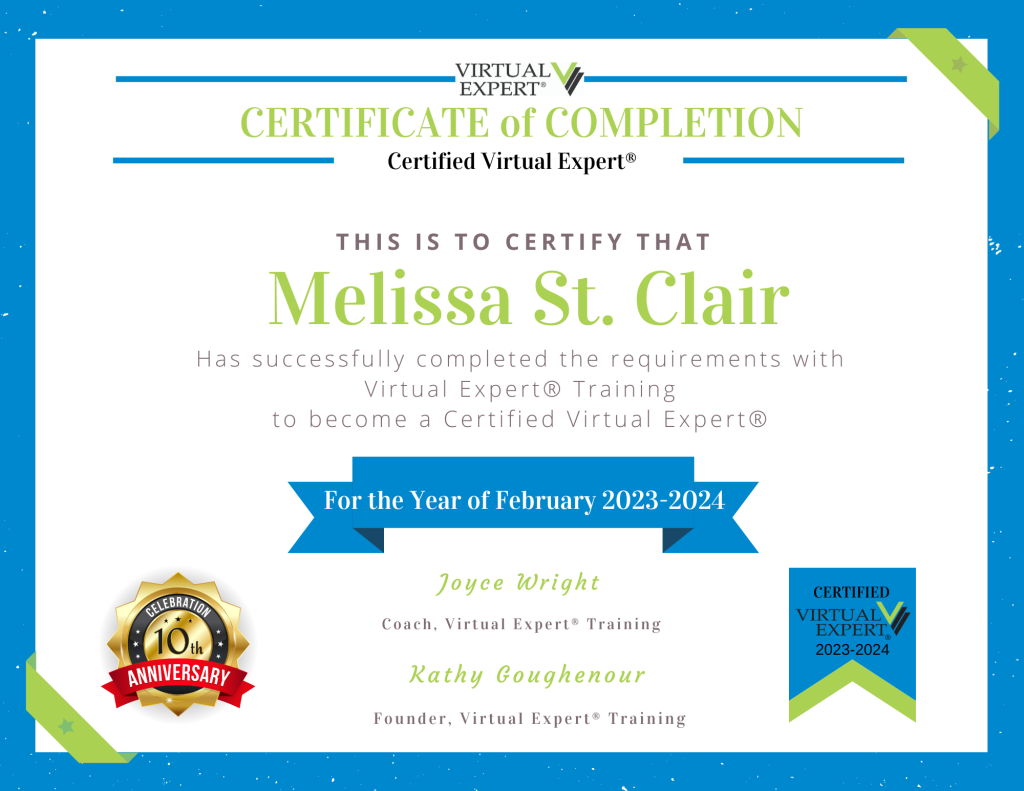 Melissa St. Clair, owner of Paper Chaser Biz LLC is pleased to announce recertification as a Certified Virtual Expert® through Virtual Expert® Training for 2023-2024.
A Certified Virtual Expert® is recognized as a leader in the field of support professionals. A Certified Virtual Expert® must complete advanced training and provide third-party proof of ongoing expertise in their area of specialization.
This certification is issued by business coach and trainer, Kathy Goughenour, Expert VA®, and Virtual Expert® Training.
Certified Virtual Expert® Melissa St. Clair, is the owner of Paper Chaser Biz LLC, a virtual-based company established in 2006 providing a wide array of online office support services for small business owners with a focus on communications and operations. Making a beeline to entrepreneurship as a military spouse, she is masterful at making connections, networking, and collaborating with others. She has a strong understanding of resource management and operational efficiency, readily adopting the latest innovations and technologies into her practice.
Read the full press release here.