Join Certified Virtual Expert®, Melissa St. Clair, owner of Paper Chaser Biz LLC for a new weekly Facebook Live: B2B Topics & Tips! 
New year, new venture.
Launching Wednesday, 12 January 2022, 3pm Eastern.*
Update: B2B Topics & Tips airs at 1pm Eastern.
Bringing the latest buzz on small business topics, tips, and expert interviews. Kicking off by celebrating Get Organized month by sharing the #1 tip to get more organized as a solopreneur/small business owner.
B2B (Business to Business) Topics & Tips!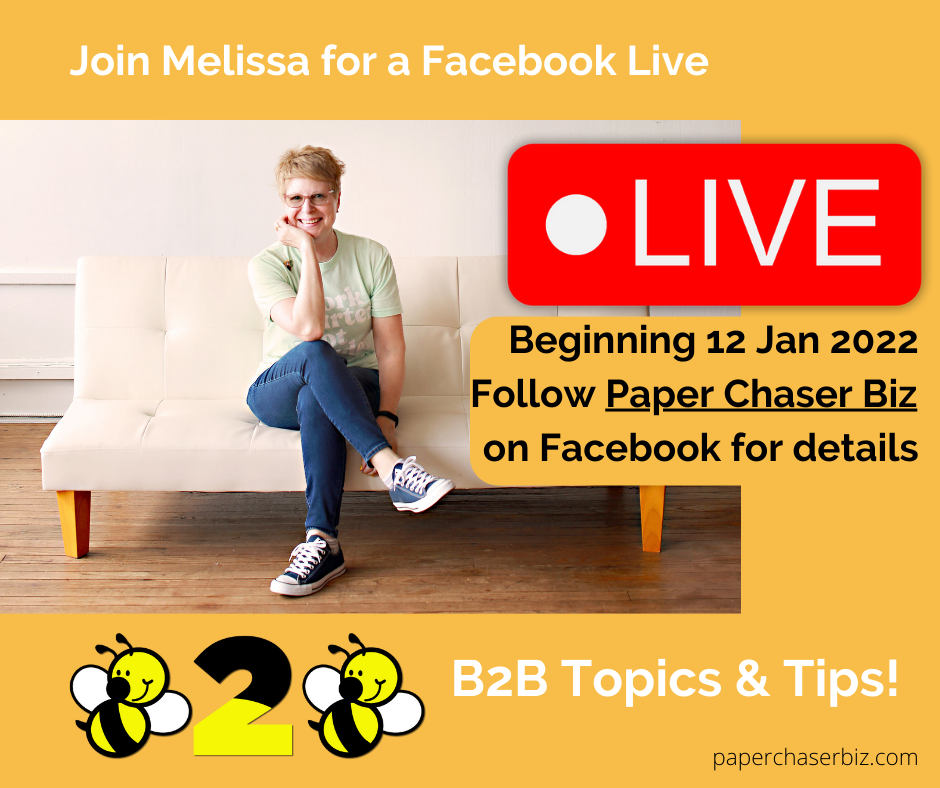 Click here or click the graphic to make a beeline to Paper Chaser Biz Facebook page. The video will also be published to the Paper Chaser Biz vlog,  YouTube channel along with LinkedIn. Feel free to subscribe, like, follow, and comment! Watch live. Watch later.
*Time subject to change.