Join Certified Virtual Expert®, Melissa St. Clair, owner of Paper Chaser Biz LLC for a new weekly Facebook Live: B2B Topics & Tips! 
New year, new venture.
Launching Wednesday, 12 January 2022, 3pm Eastern.*
Bringing the latest buzz on small business topics, tips and expert interviews. Kicking off by celebrating Get Organized month by sharing the #1 tip to get more organized as a solopreneur/small business owner.
B2B (Business to Business) Topics & Tips!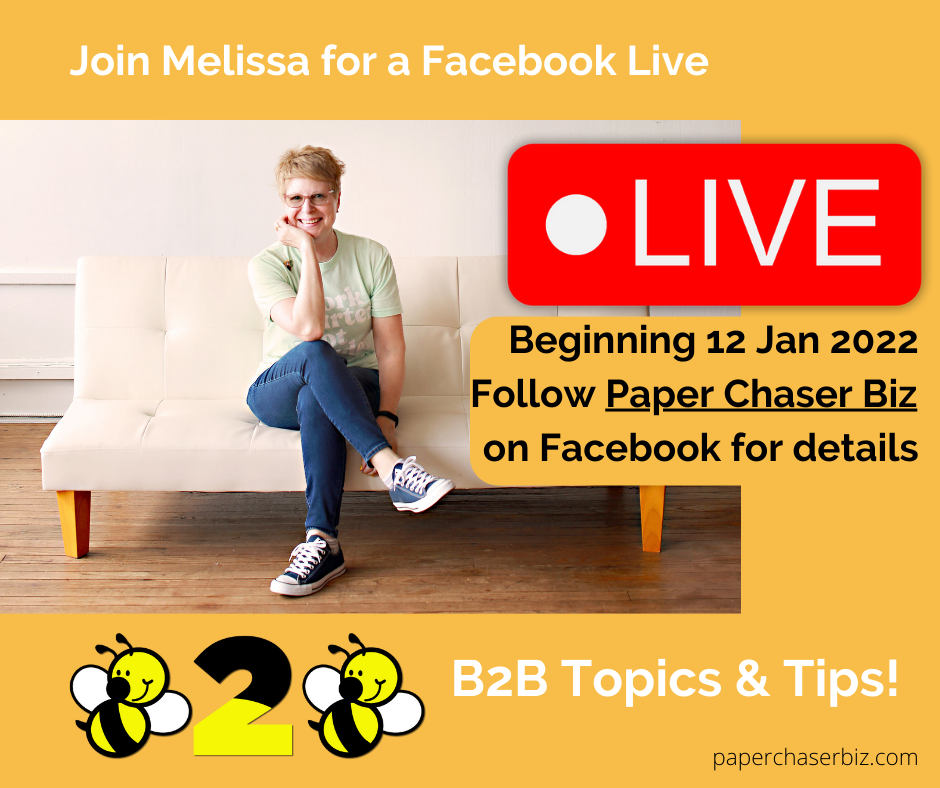 Click here or click the graphic to make a beeline to Paper Chaser Biz Facebook page. Bee sure to like and follow. Watch live. Watch later.
*Time subject to change.