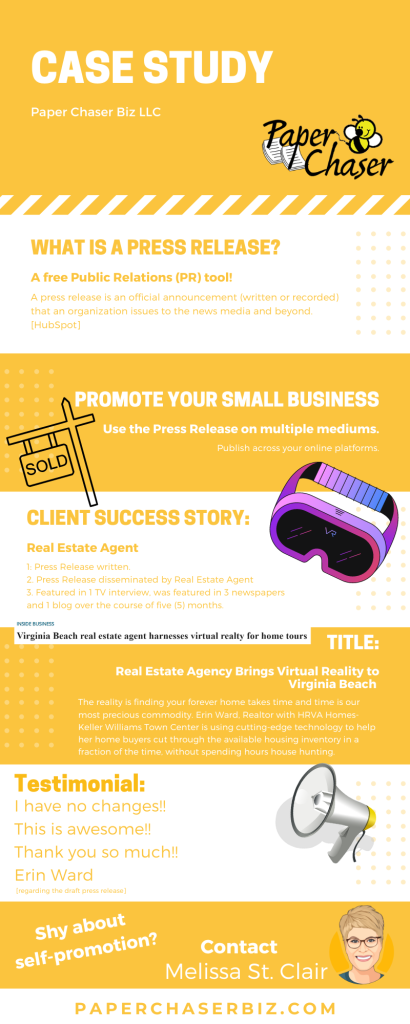 What is a Business Case Study?
A: A case study is a piece of content, published by a company, that outlines its success or effectiveness in dealing with a client. It's commonly used as a piece of marketing content and can be incredibly useful since it helps would-be clients understand how the agency or professional has excelled in the past. (ExpressWriters.com)
The client featured in this Business Case Study is Erin Ward, Real Estate Agent.
Read 1 article about Erin here.
Services provided:
-Drafting a Press Release
-Tracking results
Results: Expanded reach.
-Featured in 1 television interview
WTKR
-Featured in 3 newspapers
The Virginia Pilot
WYDaily
COVABiz
-Featured in 1 blog
2.11.2023 update –>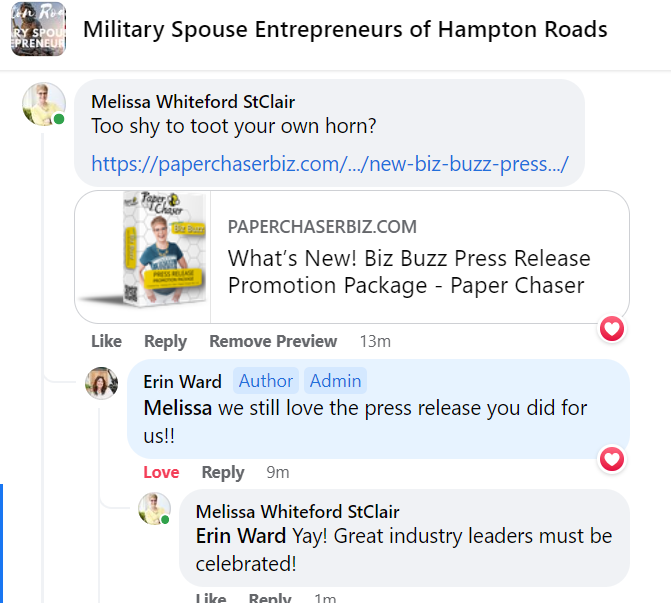 Ready to create a buzz for your small business? Make a beeline to
What's New! Biz Buzz Press Release Promotion Package or contact Paper Chaser Biz LLC. Good news shouldn't wait.