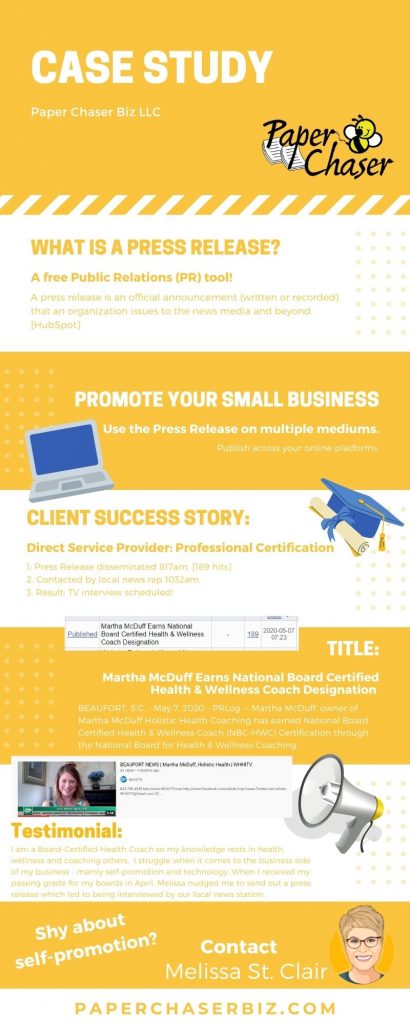 What is a Business Case Study?
A: A case study is a piece of content, published by a company, that outlines their success or effectiveness in dealing with a client. It's commonly used as a piece of marketing content and can be incredibly useful since it helps would-be clients understand how the agency or professional has excelled in the past. (ExpressWriters.com)
The client featured in this Business Case Study is Martha McDuff, Holistic Health Coach.
Watch Martha's TV interview here.
Services provided:
-Drafting a Press Release
-Publishing the Press Release on prlog.org
-Disseminating the Press Release to the local media via email
-Liaison with media representative to facilitate interview scheduling
-Consultation: media interview tips
Ready to create a buzz for your small business? Make a beeline to
What's New! Biz Buzz Press Release Promotion Package or contact Paper Chaser Biz LLC. Good news shouldn't wait.