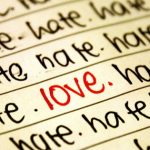 As a small business owner do you have a love/hate relationship with your tasks? Are there some tasks you hate to tackle but love to have completed? Even though your tax status reads "solopreneur," you don't have to work alone. Make a commitment to work smarter, not harder; to not work harder, work happier.
Don't dance around data entry – delegate it!
Don't obsess about an overdue project – outsource it!
Don't agonize over action items – assign it!
Delegate routine or ongoing administrative tasks to a Virtual Assistant (VA) and kiss 'em goodbye!