Stay tuned for more information!
The Authority Marketing Summit is Friday, January 22nd, 2021.
10 AM – 6 PM EST exclusively online. It will feature 30 experts being interviewed remotely about their area of expertise.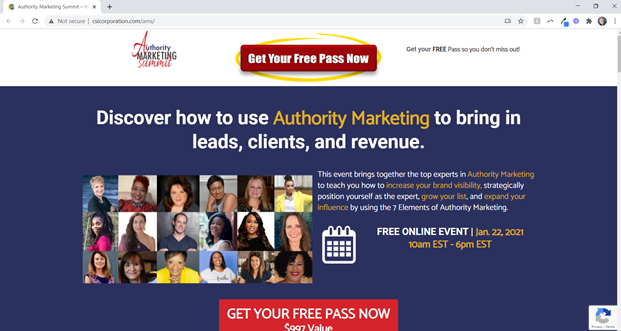 Learn more about host, Carol J. Dunlop of Creative Services International here. Click the graphic to register = free!