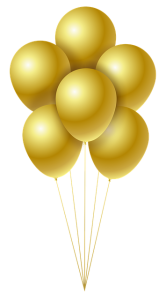 2016 marked a 10 year anniversary for my business and personally, I celebrate a milestone birthday. It's been a golden year!
These two benchmarks spurred me to reflect on my "why?"
Why did I start my own business?
I started my small business because I was seeking a more flexible and portable career where I could use my skills to help others. With an executive office/management background, and living the transient lifestyle of a military spouse, becoming a Virtual Assistant (VA) was the perfect solution for me.
That reflection lead me to ponder, would I start my own business now, at 50? Why not!?
There is a new and growing population of potential business owners, workers age 50-plus … who are turning interests, hobbies or skills into a small business dubbed Encore Entrepreneurs!
Are YOU an Encore Entrepreneur?
Are you age 50 or over and considering small business startup? Whether you opt for an online business or a storefront as an independent business owner or franchisee, the first step in startup is to determine if small business startup is truly for you, do you have an entrepreneurial mindset? Take this quiz created by the Small Business Administration (SBA).
Also, grab a free copy of my Small Business Checklist created exclusively for small business owners as a basic guide for business startup.
Realize what you really want. It stops you from chasing butterflies and puts you to work digging gold. -William Moulton Marston