The Buzz…
A Hive of Activity
Paper Chaser Goes Pink! Will be wearing denim on Friday, October 3, 2014 and participating in Lee National Denim Day®!
Paper Chaser challenges other small business owners in her professional networks to help raise awareness of the fight against breast cancer by displaying/incorporating a pink ribbon in their business Facebook page profile or cover photo or display a pink ribbon in the window of their storefront during the month of October. The team ID for Paper Chaser Goes Pink is # 253111 for persons interested in supporting this solopreneur's fundraising efforts. To support Paper Chaser's Denim Day campaign visit the team page at: http://www.denimday.com/paper-chaser-goes-pink and to learn more about the exciting projects funded by Denim Day, visit http://Denimday.com.
Bras for a Cause – update!
Paper Chaser's Bras for a Cause entry to bee featured in the inaugural Jacksonville Fashion Week Brunch and Auction on Saturday, September 27, 2014! Come out to support (pardon the pun) this premier event.
Paper Chaser celebrated Administrative Professionals Week, April 20-26, with a series of activities. Make a beeline to this blog post for details.
Special Presentation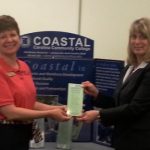 Ms. Melissa St. Clair, Owner of Paper Chaser, a military-spouse owned virtual-based  company that provides professional administrative services for small business owners, marked Administrative Professionals Day by making a special presentation of business start-up guides to Ms. Anne Shaw, Director of Center for Business & Industry at Coastal Carolina Community College (CCCC), for the Small Business Center located in the James S. Melton Skills Building, 444 Western Boulevard, Jacksonville, NC on Wednesday, April 23, 2014 at 10:00am. The business start-up guides are available as a resource to clients of the Small Business Center.
Bras for a Cause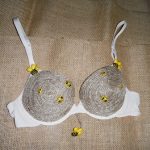 Check out Paper Chaser's entry in the Coastal Carolina Artists and Crafters Guild's May 4th decorated bra contest: Bras for a Cause titled: A Hive of Activity.
Recognition
Woman of the Year – Northern Virginia Charter Chapter – American Business Women's Association, 2010-2011
Lifetime Achievement Award – Golden Rule Awards, April 2008 (Onslow County)
Special Citation Award-Supporting Special Events – Onslow County Parks and Recreation, April 2007
Distinguished Woman of the Year Award/Government – Onslow County Council for Women, March 2005
Community
Born To Read, Inc. – Board Member
My Circle of Trust
These are the companies that I trust for my own business and recommend for yours:
Sponsorships
Adopt-A-Hive, 2016
6th Annual Mind Your Own Business (MYOB) Retreat – Silver Sponsor
September 25-27, 2014
3rd Annual Roadmap to Success – Silver Sponsor
January 29, 2011
Memberships
ACTIVE MEMBERSHIPS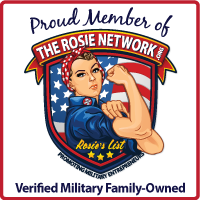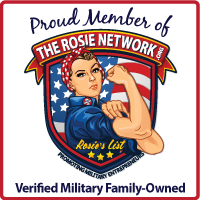 PAST MEMBERSHIPS
American Business Women's Association – National
North Virginia Charter Chapter of the American Business Women's Association
Publicity Committee Chair 2009-2017
Chapter Secretary 2009-2011
Business Women of Prince William County
Don Ryan Center for Innovation

Onslow County Council for Women
Third Thursday Women's Group

National Military Spouse Network
Onslow Women's Health Fund – Charter Member, Communications
"Collaborating with Paper Chaser today. Thanks for helping me grow!" Sue Ann Oltman, Compelling Creations